1984 SHHS grad pens book about dealing with fears of ALS
Published: February 10, 2005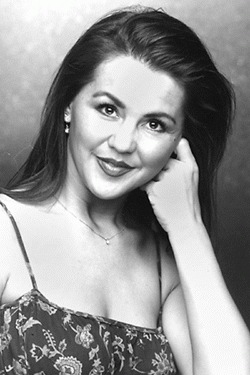 By Alex Paul
Publisher
1984 SHHS graduate Marjorie Spoto (aka Tootsie Weaver) has penned the novel "When It Rains", weaving her own fears about life helping a loved one with Amyotrophic Lateral Sclerosis.
Spoto focuses on three sisters, each dealing with the pressures and fears of ALS and struggling to hold together as a family.
The novel, which took three years to write, stems from Spoto's own fears of having the disease, since she lost her mother, Christine Weaver Hahn, and her grandfather, Tom Fisher.
"Significant progress is being made in the study of ALS. Although there is still no cure, recent clinical trials have shown that some drugs may increase the survival time for people with ALS. Only through continued research can we hope for more treatments and a cure," Spoto said.
Spoto said that ALS attacks motor neurons, among he largest cells in the brain and spinal cord.
"In ALS, motor neurons die and the muscles do not receive these messages," Spoto said. "As a result, muscles weaken as they lose their ability to move. There is, however, no loss of sensory nerves, so people with ALS retain their sense of feeling, sight, hearing, smell and taste."
Each of the sisters deals with their fears individually. One sister, Charlie, leaves her fiancée' at the altar--even though he is the love of her life. Another, Iris, eases her pain with alcohol and men. The third, Catherine, tries to reunite her siblings into a family once again.
Spoto lives in Key West, Fla. with her husband, Bob, and their son, Reno, 13. A daughter, Kristen McDonald, lives in Jacksonville, Fla.
During her years at Sweet Home High School, Spoto was a member of the Huskiette dance team and was a captain her junior and senior years. In 1991 and 1992, she was a Cincinnati Bengals cheerleader.
In addition to writing, she enjoys singing, is an ALS activist is raising funds to develop a film version of "When It Rains..." and is working on her next book, "The Treasure."
She can be contacted at marjorie@weaverbooks.com or info@weaverbooks.com.